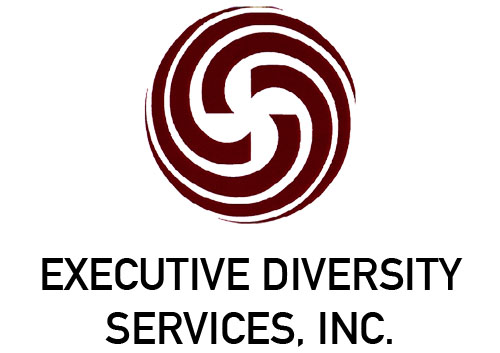 29 Dec

Executive Diversity Services 2017 Year in Review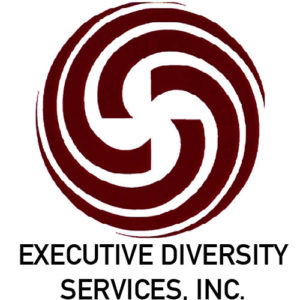 What Happens When People Feel They Can Say Whatever They Want.
"We saw an uptick in requests about respectful workplaces and creating a feeling of a safe workspace," said Executive Diversity Services President Elmer Dixon, reflecting on how EDS served clients over the course 2017. With current politics as an example, people are feeling more emboldened to say whatever is on their mind. This can expose companies to risk of lawsuits. "Companies are concerned about exposing themselves to lawsuits or complaints in this new environment. So they are being proactive," said Dixon.
Work with ongoing clients such as TerraPower, the City of Berkeley and Legacy Health "has been continued work around inclusion, and broadening the capacity of organizations to understand challenges and dynamics around creating inclusion." Along those lines Dixon also noted more interest in programs to train the trainer, with companies wanting to equip their internal trainers with current trends, practices and curriculum for Diversity & Inclusion excellence.
2017 was also an exciting year for international work.
Dixon headed to Ireland in May for the SIETAR Europa Congress. Cultural Dexterity for Turbulent Times was this year's theme. Dixon adapted his presentation, Challenges in Policing in Diverse Communities, created for the Illinois Association of Chiefs of Police, for this international audience. "This still remains a hot topic," said Dixon, with the influx of so many immigrants and refugees into Europe. "There was interest from Ireland, France and the Netherlands, all excited about the approach and looking to bring it to their organizations.
In November Dixon headed to Jyvaskyla, Finland for his annual JAMK University Lecture Series, along with Dr. George Simmons. Dr. Simmons and he worked with students to learn about different cultures using New Horizons, an experiential game created by Simmons with the help of students. For the 2nd year Dixon delivered a session to the School of Nursing students on the role of culture in healthcare, drawing on his experiences working with healthcare organizations in the US. Dixon was also asked to speak at several local high schools on his years as a Black Panther and on his experience in community organizing.
The Nordic Intercultural Communication Conference that took place following the lecture series was around identity politics. Dixon partnered with Dr. Simmons in presenting a workshop on the rise of the far-right and white-identity movements in Europe and the challenges and dangers this posed to the intercultural field. The workshop challenged interculturalists to identify how they would handle disruptions if they came into their classroom.
The group discussions were lively and participants were able to identify strategies to address issues that arose in their own work when confronted with these ideologies. "In US classrooms when you are talking about Diversity & Inclusion, and even among interculturalists, the rule in the US is that you don't have political conversations in the classroom," said Dixon. "In Europe, however, they want to engage people in conversation, but with caution."
"I think that this is not about repressing someone's right to have a political opinion. But when someone brings their beliefs into the classroom in a disruptive manner, or if someone brings sexism, racism or is trying to suppress and control other populations, there's no give and take there," said Dixon. "You cannot let someone express homophobic, sexist, or racist sentiments in the classroom without challenging it. You draw the line when it impedes on the rights of others or looks to dismiss rights of other people to exist."
Class participants shared real life situations and learned tools to challenge those conversations and stand up against them in the classroom. "Participants shared strategies that they've used and helped colleagues develop best ways to approach in their classrooms."
Healthcare Field a Growing Need
Over the course of 2017 the need for work around understanding the role of culture in delivering health care continued to grow. This was the primary topic of the session for the School of Nursing at JAMK. "This is only course students in the nursing program get on this topic." Dixon noted it is always a very diverse class, with students representing more than 15 countries from across Africa, Asia, the Middle East, Europe and North, Central, and South America. "Some students will stay in Finland upon completion of their degree. But many are taking their skills back home. In particular the students from Africa have acknowledged how greatly tribal customs vary within their respective countries, and how being aware of the roots and cultural norms can help in service delivery.
EDS also worked with several healthcare clients in the US in 2017. "Leaders in the healthcare field are continuing to recognize the need to respond proactively to growing diverse patient populations.
Powerful Ideas to Kick-off 2018
With unconscious bias becoming more of a hot topic, Dixon said he has seen more "fluff" training in the market. It's important for clients to realize that awareness isn't enough. It has to be combined with tools and practices and measurement to see change. "It's one thing to teach people to understand and be aware of unconscious bias, but another to understand what to do at a deeper level than just imagery."
Dixon introduced the idea of the Physiognomy and Paradigms of unconscious bias during his trainings and workshops in 2017. "That's where we can make a difference to go deeper, by breaking down unconscious bias and mitigating implications in hiring, promotions, and in creating inclusion across the workplace. More than 'what is my bias' it's about understanding how to manage it.
Give us a call to learn how EDS help you reach your Diversity & Inclusion goals in 2018.