17 Nov

EDS President in Finland for Annual JAMK University Lecture Series

Elmer Dixon is off on his annual trip to  lecture on diversity at JAMK University of Applied Sciences in Jyvaskyla, Finland. He will be a guest lecturer on topics related to Strategic Diversity Management, Cross Cultural Competence and Team Development.
Post‐war immigration has produced new ethnic and cultural diversity in European societies. The recent historic migration surge in Europe also has seen increased immigration in Finland.
Elmer's lectures at JAMK will focus on learning the practice of cultural competence skills and how to teach companies how to use multiculturalism. In his lectures, Dixon talks about the challenges of multiculturalism and its potential for business.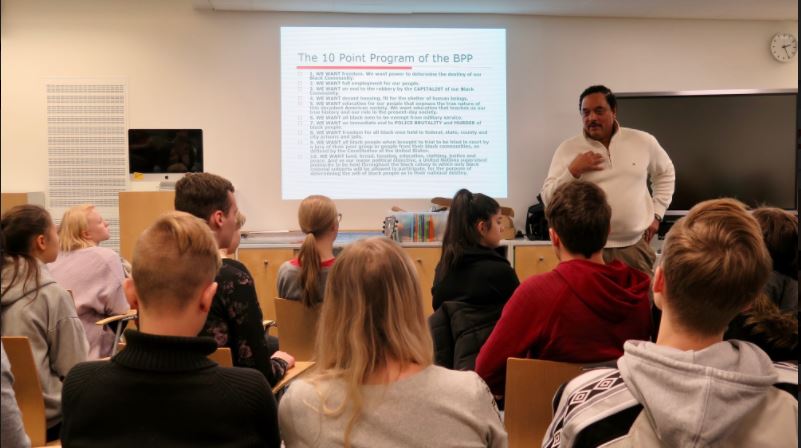 Dixon also is visiting a local high school and working with students in the International Studies Program. Topics there include background and information about the Civil Rights Movement, the Black Panther Party and community organizing and Multiculturalism in the United States.